_preFORM/
2023 | DES 202 | Design Studio II - Form w/Riley Baechler & Oh Young-Tack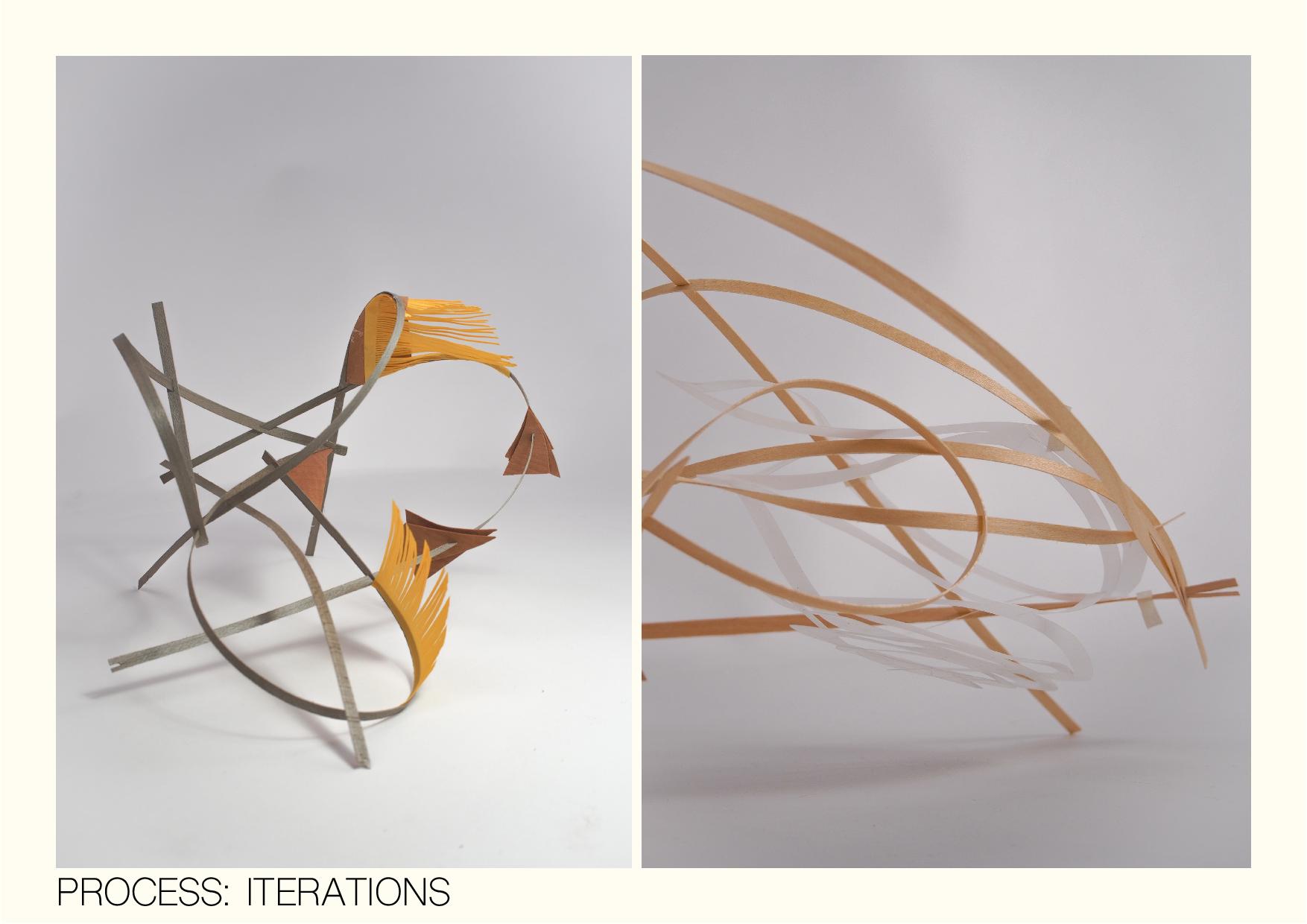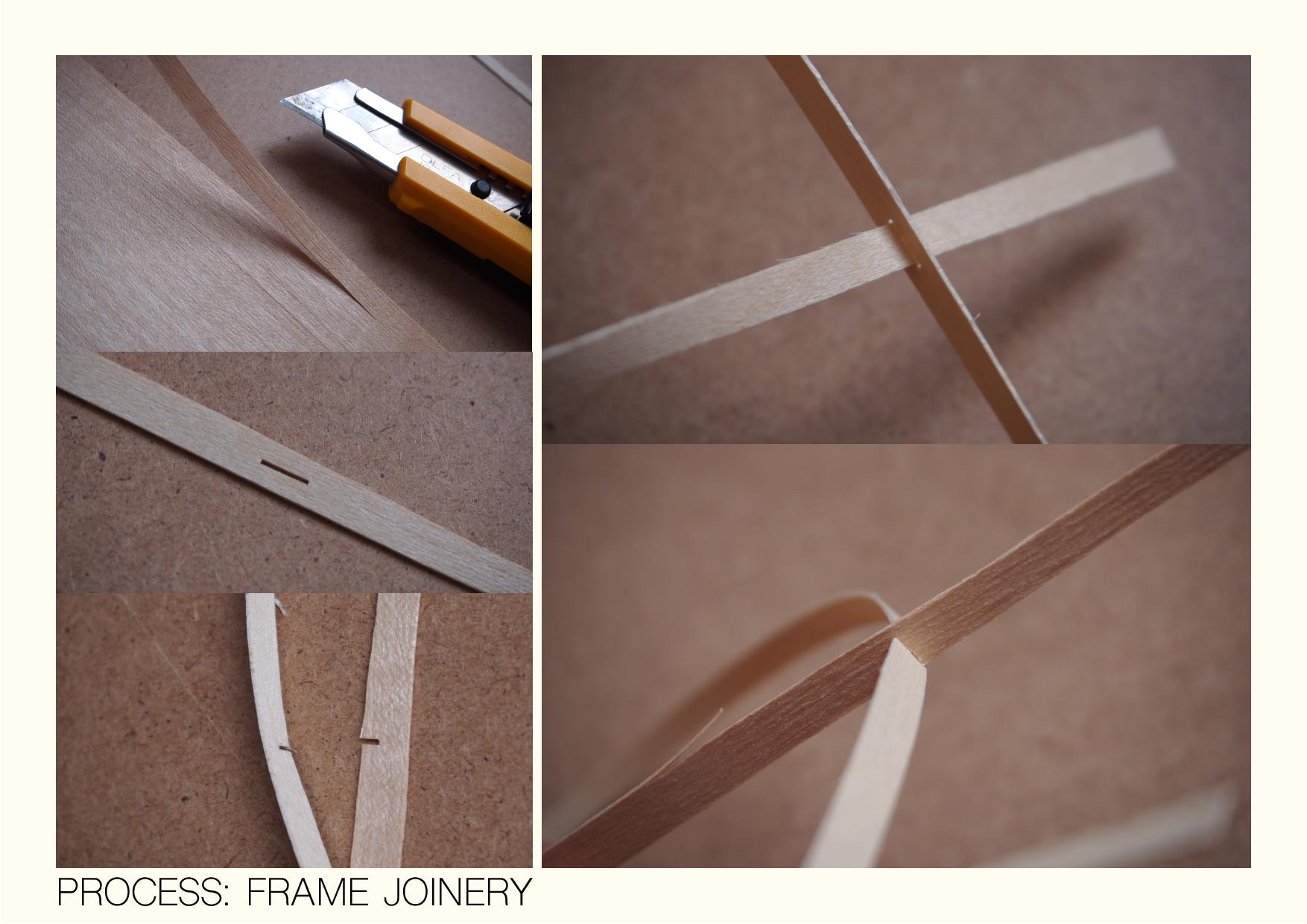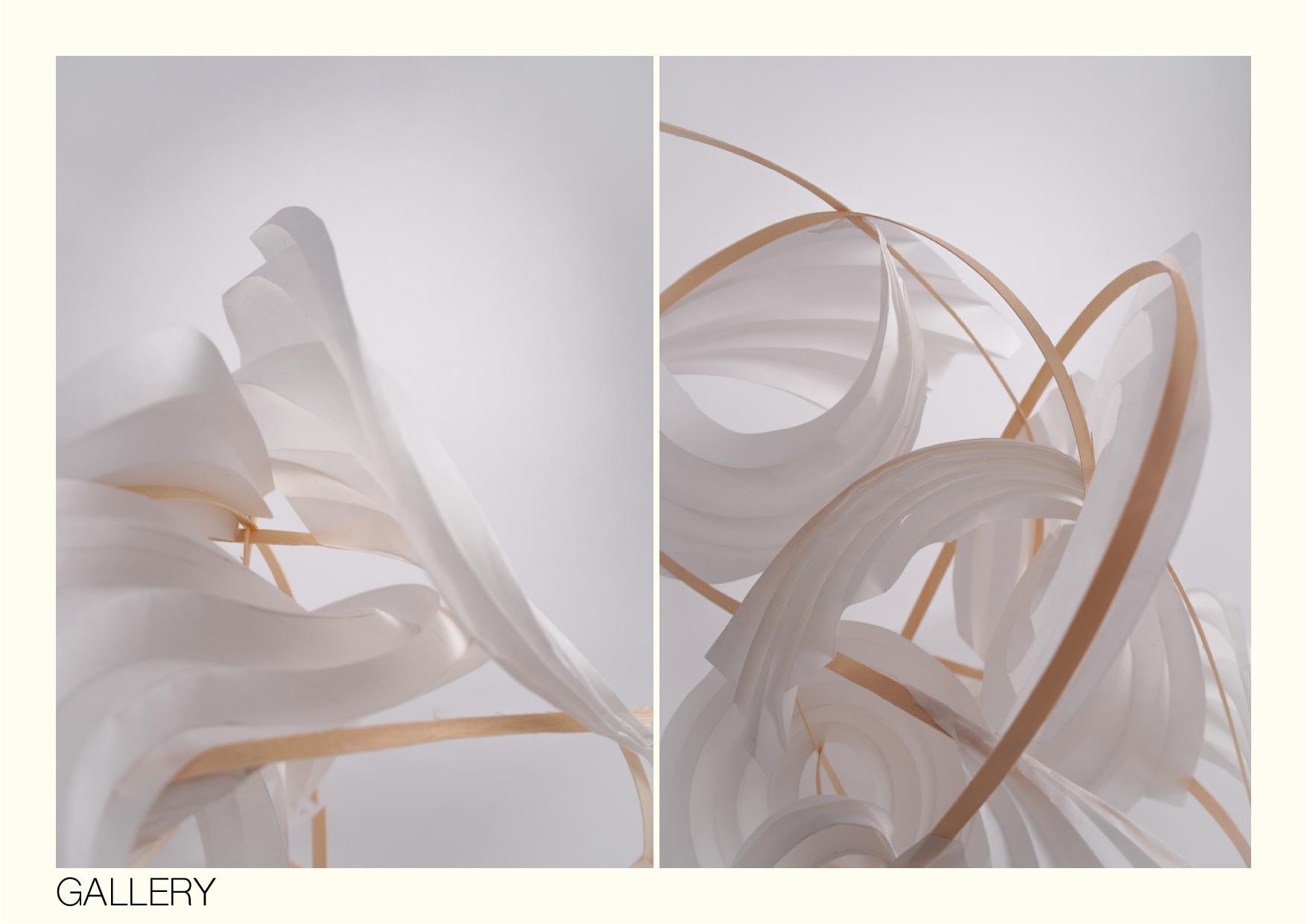 DIAGRAM > MODEL
Abstraction by way of translating paths and patterns from stenciled shapes into three dimensional form with avenues (shape path) and folds (shape array). intention of maintaining organic tangibility of analog diagram (conform) through materiality and craft.

MATERIALITY
skin: paper vellum & glue (adhesive)
Use of minimalistic materials accentuates beauty discovered in overall shape and spatial presence, alluding to a likeness in form that is observed in the monotone charcoal diagram.

CONSIDERATIONS
Tension is an integral component holding the frame together. working with tension rather than resisting it acts as a guide for crafting and shaping a dynamic framework.


Selecting vellum for its simplicity, semi-translucency, and flexibility. vellum also succeeds as a delicate counter balance to the rigidity and density of wood frame.


Elevating flat planes into three dimensional folds to create flow in and around the frame - playful exploration for the eye.


Vellum skin is shaped to avoid over-concealing the frame. movement through skin curvature and intersecting layers creates moments of grace revealed wthin harmony between skin and frame (discovering the in-betweens and inner spatial qualities of model).


No overdoing of anything.