_conFORM/

2023 | DES 202 | Design Studio II - Form w/Riley Baechler & Oh Young-Tack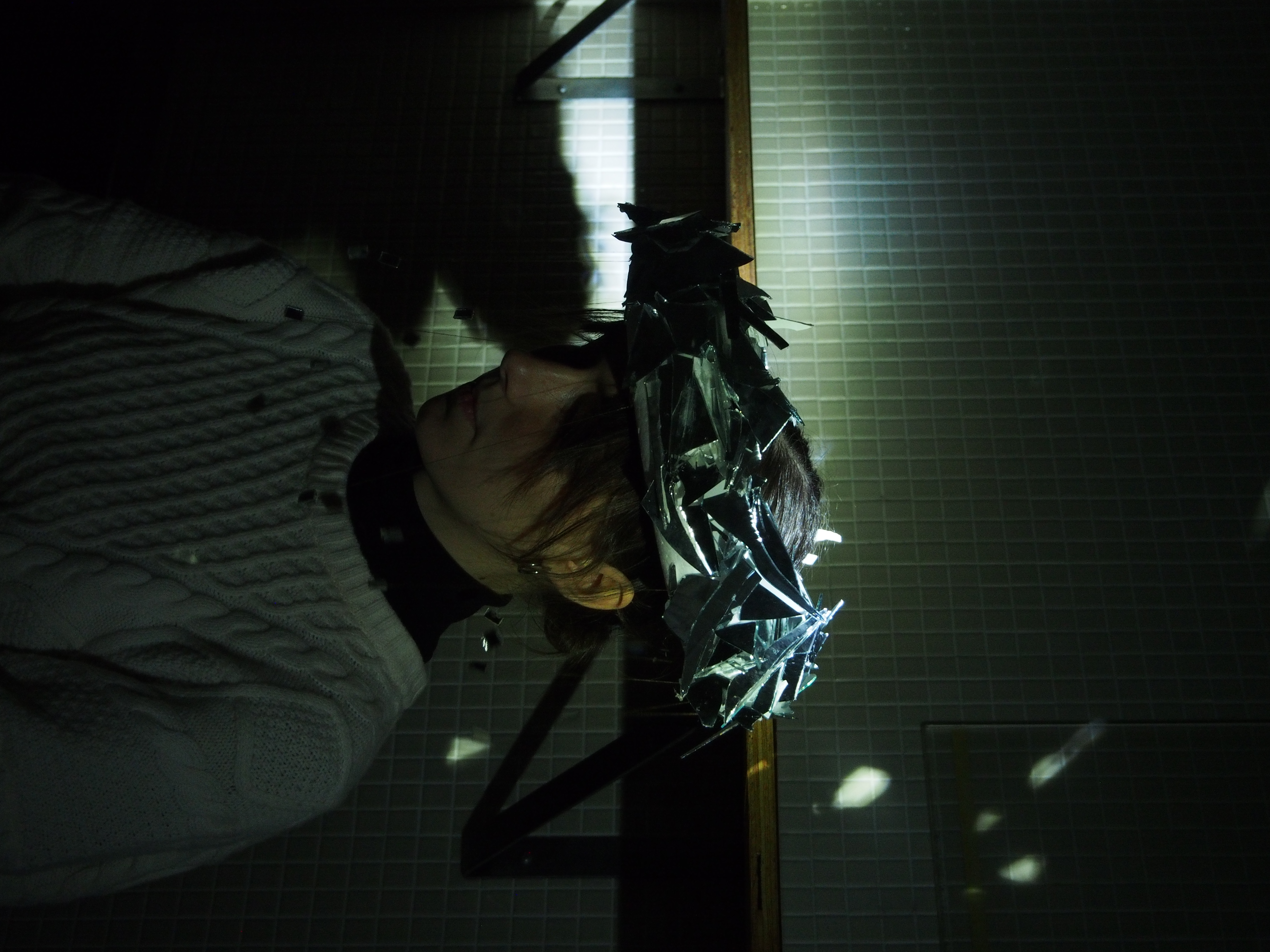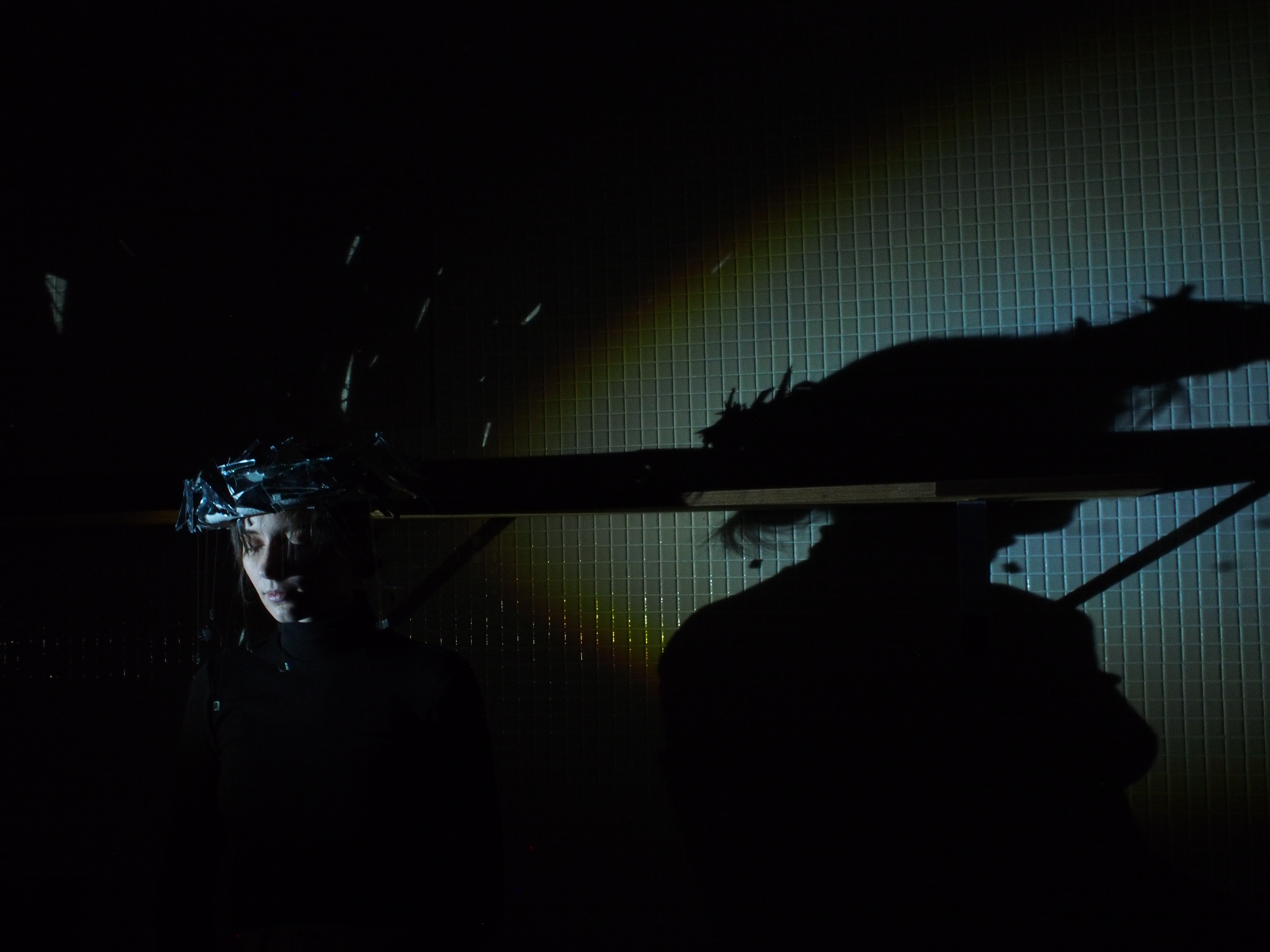 PART 1: APPARATUS (group)

Collaborators: Bridget Weibel & Caoimhe McElroy
My role: Conceptual development, iterative sketches, apparatus construction, and photography (photoshoot setup, camera work, and gif).

Challenged to break the standardization of measurement in design and explore alternative units of measurements and unconventional bodily representations, we designed a crown apparatus to measure human micro movements and capture disruptions made during still activities. By constructing a crown of mirrors with hanging glass adornments, external light projections are generated and move corresponding to the user's bodily shifts.

To activate the crown apparatus, a light source is directed at the wearable crown while the user sits and participates in what would typically be perceived as a "still" activity (eg. reading, listening to music, etc). In the setting of our data collection, each user wore the apparatus and sat for 10 minutes listening to audio media. During this period, the other members observed the user and apparatus' effects on the space (a dark bathroom was used for this test) and recorded individual data based on subjective observations. Three rounds of testing were conducted, resulting in a total of thirty minutes of data collection.

PART 2: DIAGRAM (individual)
Following the apparatus testing and data collection, we were tasked to create a visual diagram of the subjective data we collected individually.
The Data
: I made loose gestural body sketches and juxtaposed the observed light reflections and paths in real time.
The Diagram
: I e
xtrapolated the recorded light drawings, simplified, and expanded them into a grid based on their observed placement in the data collection space.
A total of 16 isolated shapes and their patterns were drawn onto a 20" x 18" vellum sheet. T
o create a long-exposure effect of the diagramed light patterns, I used a small sponge and charcoal shavings with cut paper stencils to produce consistent shapes.
diagram: 20" x 18" , charcoal on vellum